We have installed the FreeNAS OS on to disk. The next step is to configure the management NIC so we can access the server across the network.
At this point on our physical screen or VM console we should be looking at the boot config console setup menu.
Press 1 (and enter) to configure the network interfaces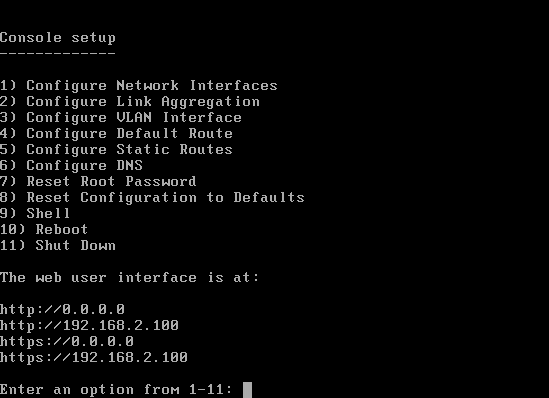 The console will ask a series of questions as shown below.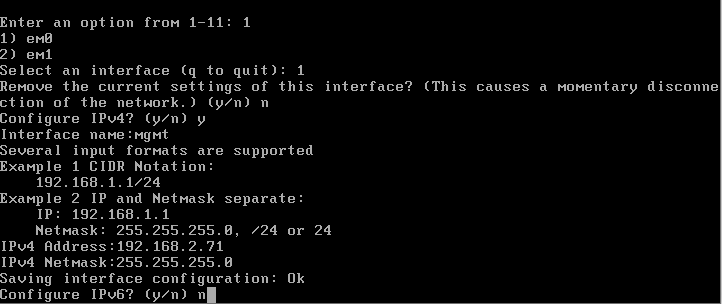 I selected interface 1 (em0)
I do not want to remove the current settings so I enter no.
Configure IPv4 Yes
Interface Name: mgmt
IPv4 Address: 192.168.2.71
IPv4 Netmask: 255.255.255.0
Configure IPv6: no
Once done, the main config menu and the configured IP is displayed.
Next we need to configure the default route. Press 4 and Enter.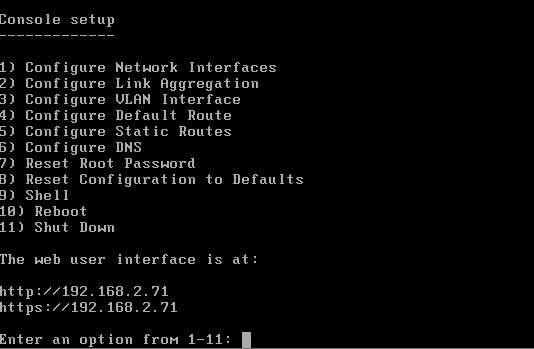 The Default route config is shown below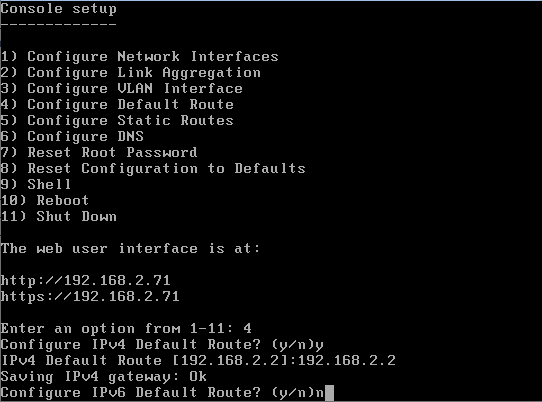 Configure IPv4 Default route: Yes
IPv4 Route: 192.168.2.2
Configure IPv6 Default route: No
I am now able to ping the management IP address and point a browser at FreeNAS.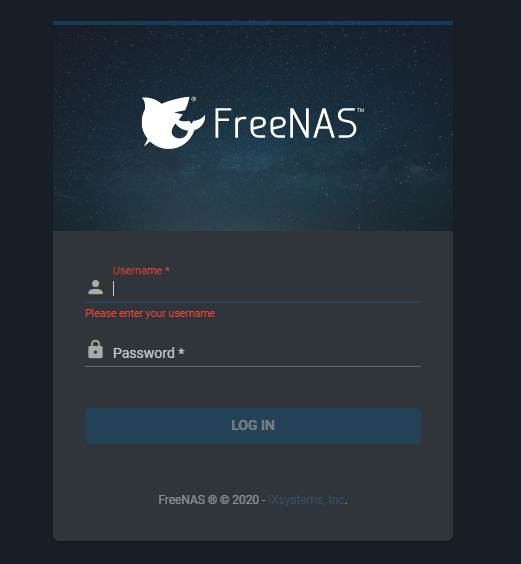 Now the FreeNAS server is on the network we can carry on with the config.
Other Posts in this series
FreeNas build and setup
1, Install from CD
2, IP setup (this post)
3, Basic config
4, Data NIC
5, Disks and pools
6, iSCSI setup