Power up and connect the install media for the Freenas server. If physical I just cut a CD and connect a USB DVD drive. If virtual then mount the ISO.

When booting from install media you will see the FreeNAS boot screen. Press enter or wait for 5 seconds.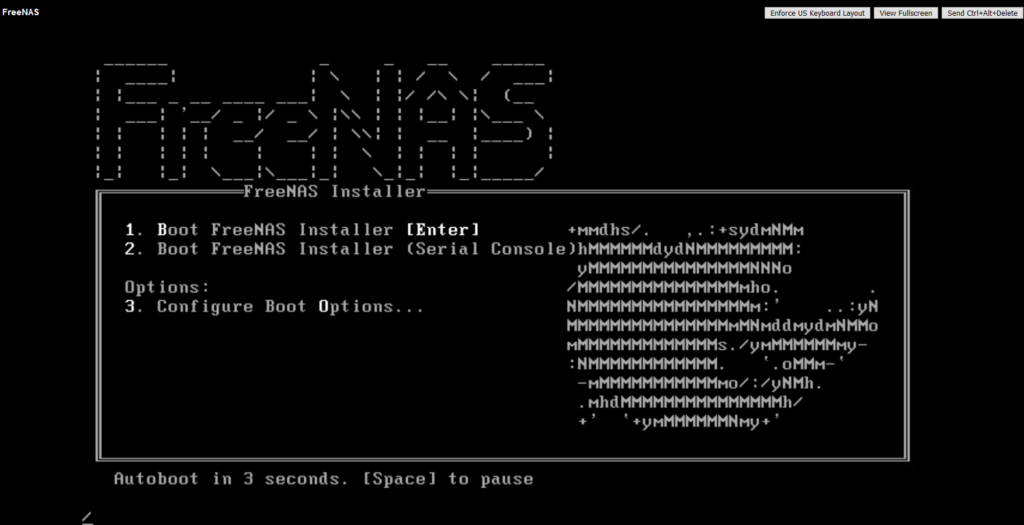 The first option in the build process is to install. press enter

Next we are prompted to select the disk to format and install FreeNAS on. In this case it will be the 16GB disk.
I am using a 16GB disk as it matches the size of the USB stick I use on a physical build. hit space to select the drive.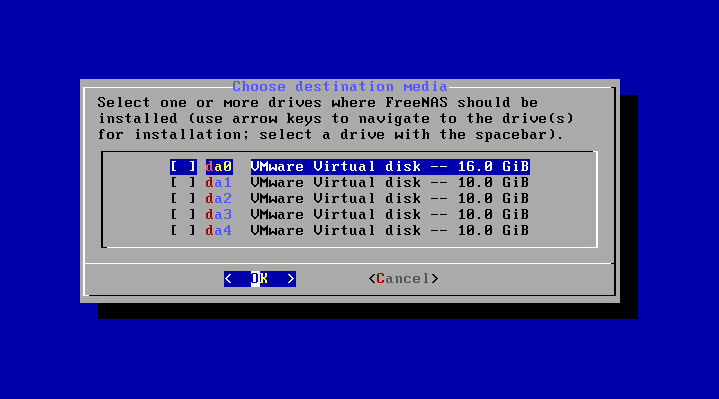 With the disk selected hit return to continue.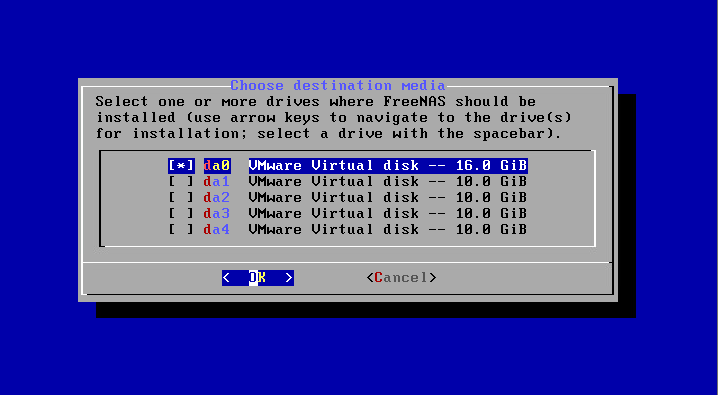 Next we confirm that we want to erase the selected disk. Press enter to continue.

Next enter the root password and press enter when done.

Stick with the default boot from BIOS and press enter.

The build process starts and displays a couple of worrying errors. I have no idea what they mean but it seemed to work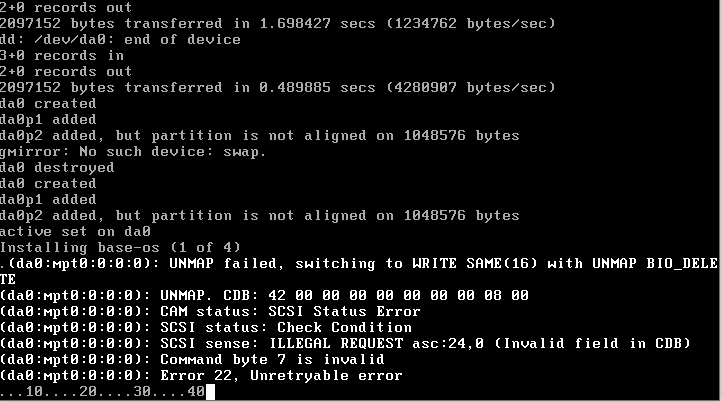 Eventually the build will finish and we are prompted to remove the CD. If virtual, removing the CD will stun the VM. I just pressed return and selected the shutdown option. Then remove the CD and rebooted.

Reboot to get to the config console
Next post we will configure the management IP.
Other Posts in this series
FreeNas build and setup
1, Install from CD (this post)
2, IP setup
3, Basic config
4, Data NIC
5, Disks and pools
6, iSCSI setup